Being sick – Feeling sick? Have a high fever and feel you physically can't move? Puking your guts out and don't feel like looking at food?
Pre-kids
Call your boss to inform him/her that you will not be in. Boss seems a bit pissed off but gets over it. You sleep all day and wake up the next day better and re-charged.
Post-kids
Cry for a split second and then "man"-up because the baby is whining with hunger and his nappy is full of lovely gooey poop. Oh and if you think your one and only (a.k.a husband/partner/boyfriend/babydaddy) will replace you. FORGET IT. He is your oldest and most whiny child.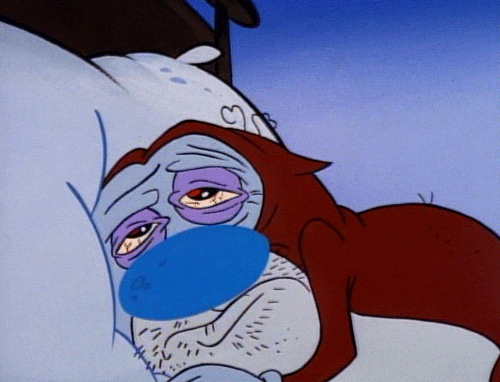 Date night – Really feel like trying out the new restaurant that opened round the corner?
Pre-kids
Call the restaurant and book a table. Go to the restaurant and enjoy a lovely meal.
Post-kids
Weigh your babysitting options, call option 1 who can't make it, call option 2 "yeyy Amy can make it!". Book dinner. Get all dressed up. Amy is stuck in traffic. Wait. Baby falls asleep on you – you are about to doze off too. Amy arrives. Pass baby to her. Baby wakes up and screams bloody murder.
Reluctantly go for dinner, thinking of baby crying the whole evening. Go home, a little tipsy, find baby resting peacefully and look forward to a good night's sleep. 20 minutes later, baby wakes up, walk up and down the corridor trying to put baby to sleep whilst regretting ever even thinking about going out.
3. Drinking a cup of coffee
Pre-kids
Make a cup of coffee. Drink it. Smile.
Post-kids
Baby is asleep and toddler is playing quietly -time for a cup of coffee! Boil water. Kid falls. Pick her up and put ice on her bump. Settle kid. Water's gone cold. Boil again. Pour in mug. Kid is suddenly famished and wants you to feed her. Warm up her food. Feed her.
Coffee's gone cold. Put mug in microwave. Kid needs to pee. Take her to pee. Switch microwave button on. Baby woke up and is crying hysterically. You lift baby, feed baby and play with baby. Remember about the coffee in the microwave. It's gone cold. Switch on microwave. Coffee is finally good to drink and kids are happy playing. Have 2 sips of coffee. Toddler pushes baby, baby cries. Give up on ever drinking a warm cup of coffee ever again.
Watching your favourite TV series
Pre-kids
Get home from work, shower, wear your pygamas and watch 4 episodes of your favourite series.
Post-kids
Get home from work, play with baby, change baby's nappy, clear baby's mess, cook for baby, feed baby, watch baby TV, wash baby, soothe crying baby, put baby to sleep, tiptoe out of the room, get in the shower, hear baby cry, put baby to sleep again, tiptoe out of the room, make a cup of tea, sit on the sofa, hear baby cry, put baby to sleep again, tiptoe out, put on series, fall asleep in first 5 seconds of the first episode.